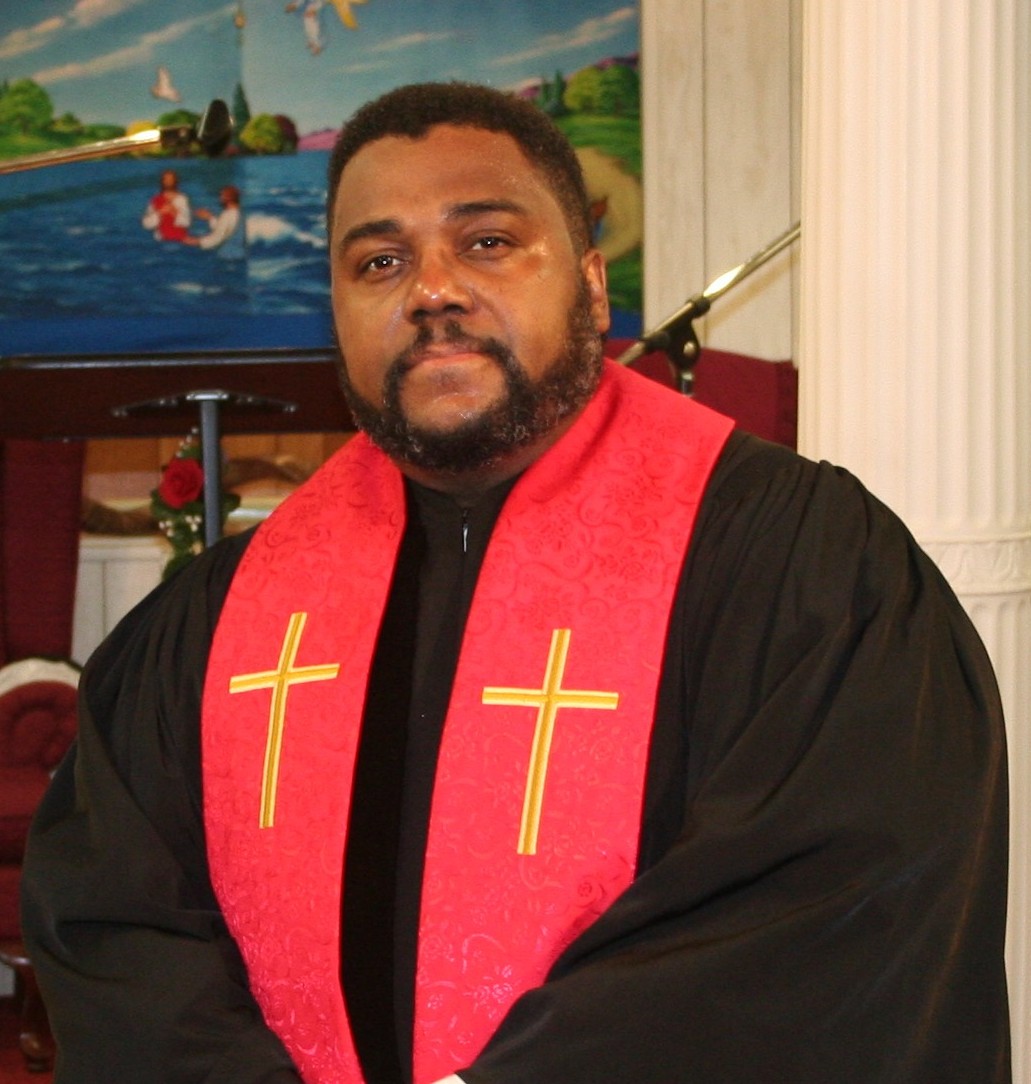 BISHOP RAYMOND J. PENIGAR JR.
Truly indeed as it is written in Isaiah 62:6, God has made our Pastor, Bishop
Raymond Penigar Jr., a notable watchman on the wall that shall never hold his
peace day nor night. He is a great preacher of righteousness and causes God's
people to want to love the Lord and follow his steps with a passion.
From the days of his youth when he was only a young child, the hand of the Lord
was upon him. Our founding Pastor, Bishop Veomia B. Samuels, prophesied that
he would preach the gospel and that he was chosen from the womb like unto the
prophet Jeremiah. Also as a youth, with flowing tears and a sincere heart, our
Pastor would put his all in singing unto the Lord in the children's choir which would
touch and move the congregation.
Bishop Raymond Penigar Jr., was beautifully filled with the Holy Ghost in 1985 and
started preaching the gospel in the same year under the leadership our Overseer,
Apostle P.R. Penigar. Her teaching he faithfully followed and worked closely with
her in the ministry. Even as Barak followed and worked with Deborah in the Book
of Judges.
Being a great anointed musician himself, he worked with and directed our Church
choirs from 1985 to the year of 2000 and they have been and still is a blessing to
many people. He has fervently worked as President over many numerous auxiliaries.
From 2001 to 2008 God called him to be Pastor at our outreach in Fairfield Texas.
God mightily poured out his spirit every Sunday! Many great memorable sermons
were preached that still burn in hearts today. Many were blessed, healed, set free,
delivered, and filled with the Holy Ghost!
Bishop Raymond Penigar Jr. became Pastor in Fort Worth in 2009 continuing to
work with a fervent zeal and closely with our Apostle. God continues to flow through
him in preaching many powerful messages of truth and wisdom that will anchor
the soul. He has never ceased pouring out his blessings in healing, deliverance,
and salvation! Our Pastor is one who truly loves and cares for God's people.
Thank God for one who manifests the word of the Lord in Jerimiah 3:15, "And I will give you pastors according to mine heart, which shall feed you with knowledge and understanding."