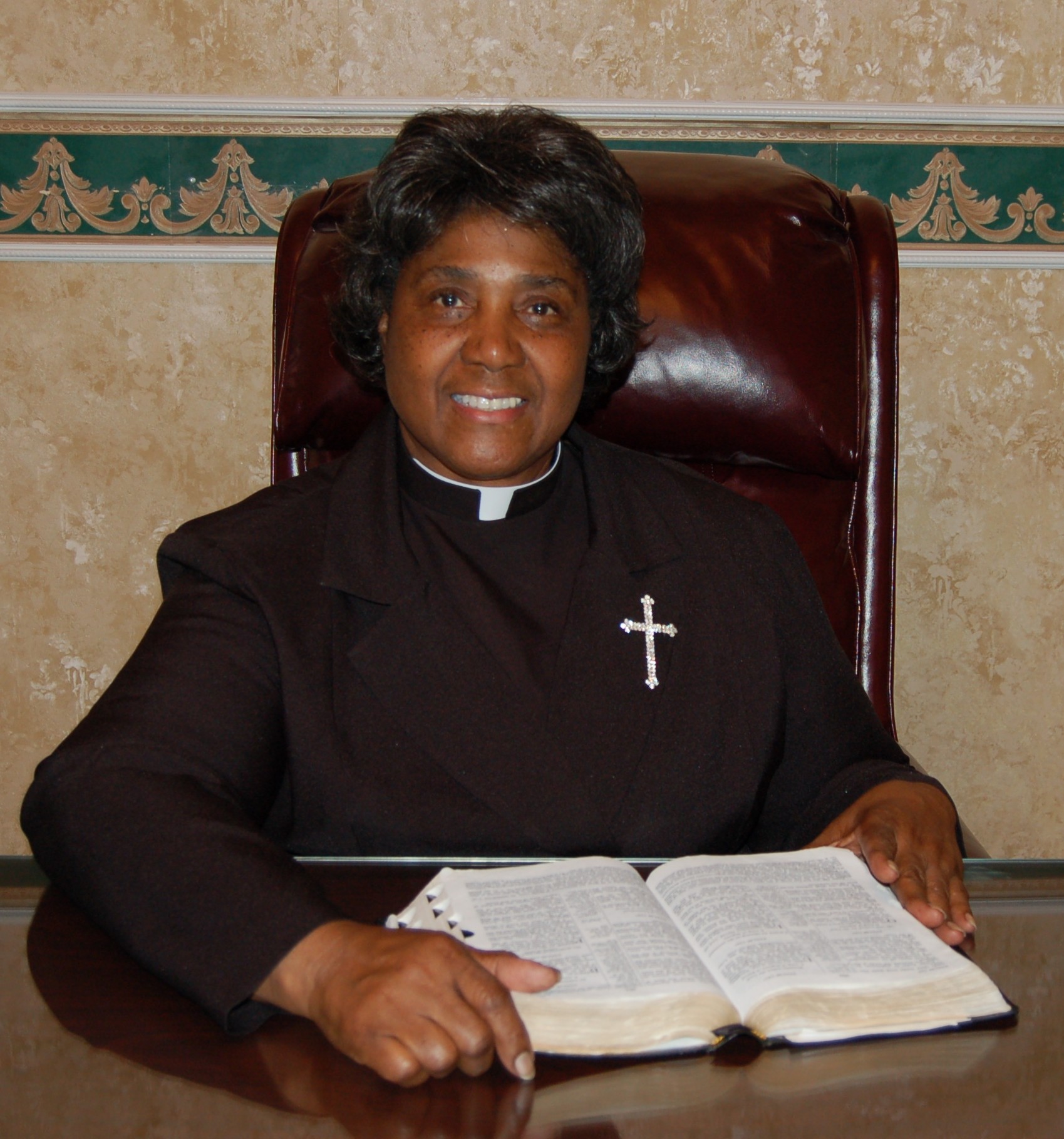 APOSTLE PATRICIA R. PENIGAR
Apostle Patricia R. Penigar received the gift of the Holy Ghost at the age of 16 in 1960. God called her to the ministry and at the age of 17 she became the Assistant Pastor of The Light of The World Pentecostal Church. She worked side by side with our Founder Bishop Veomia Samuels.

Bishop Samuels taught her how to be a virtuous, strong, courageous, bold woman of God. Under the leadership of Bishop Samuels she was taught how to live a sin free life and to be wise. As Joshua was to Moses, Apostle Penigar was to Bishop Samuels.
After the Lord took the Bishop home, Apostle Penigar was lead of God To take up the mantle and carry on the legacy that Bishop Samuels left. In 1985 she became the Pastor of The Light of The World Pentecostal Church.
Since then she has been a great shepherd over God's sheep. Apostle Penigar is an outstanding leader, one that is so caring about the souls of people. She has labored hard, teaching, exhorting and being a living example to her people. Talking about a child that do love Jesus, here is one.
Apostle Patricia Penigar is highly anointed by God and preaches and teaches the unadulterated , uncompromised Word of God. She preaches and teaches to people of all levels, and walks of life. Teaching men to be men and women to be women according to the scriptures. Apostle gives outstanding knowledge, clear understanding, and excellent wisdom of the Word of God. She never fails to reveal the mysteries and revelations of the Holy Bible unto God's people. The anointed word of deliverance protrudes out of her mouth and the anointed power of God works in her mightily in church services and outside of church services.
Apostle preaches and teaches the entire full gospel, apostolic, word of God in true holiness. She ministers the word with great plainness and simplicity. Apostle Patricia R. Penigar is full of the love of God and gives it to everyone she meets. Surely, this is a true servant of God!
Certainly the signs of a believer follows her. She has laid hands on the sick and they have recovered. By her the dead has been raised and by her anointed ministry many demons have been casted out. By her, God has performed many healings, signs, wonders and miracles. She has been and still is a blessing to all that know or have met her. The world has hope through true, dedicated leaders such as Apostle Patricia Penigar.